Find out why Corporate Event Planners searching for Portland meeting venues book The Oregon Golf Club meetings for all their corporate functions and necessities
Show off your Lake Ofwego meetings and West Linn meeting savvy by holding your corporate events at the perfect location in Northern Oregon. Our Meeting Planning Experts coordinate every facet of your offsite meeting venue, providing you with the time and energy to manage the bigger picture.
The Trophy Room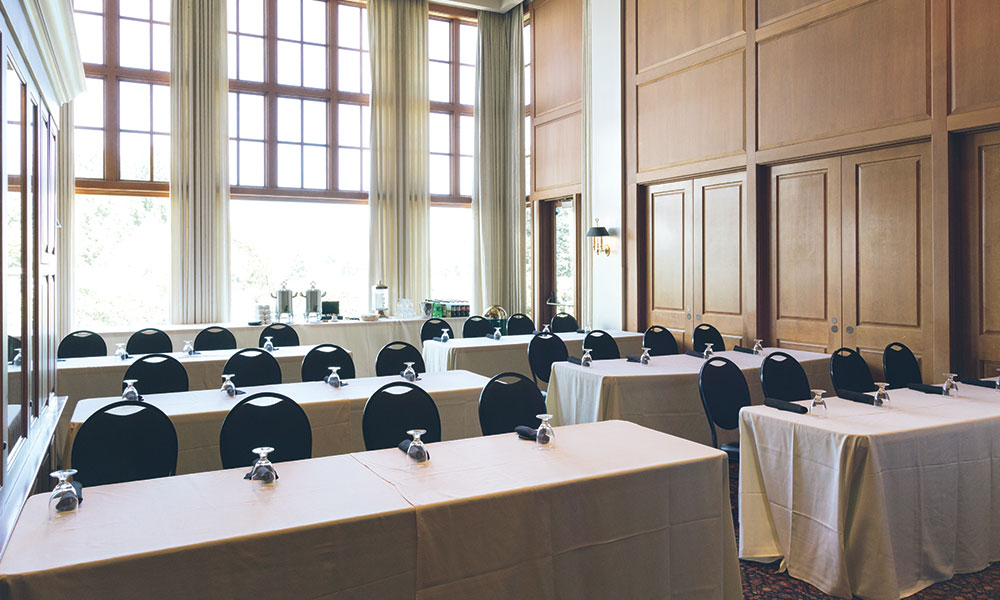 The Trophy Room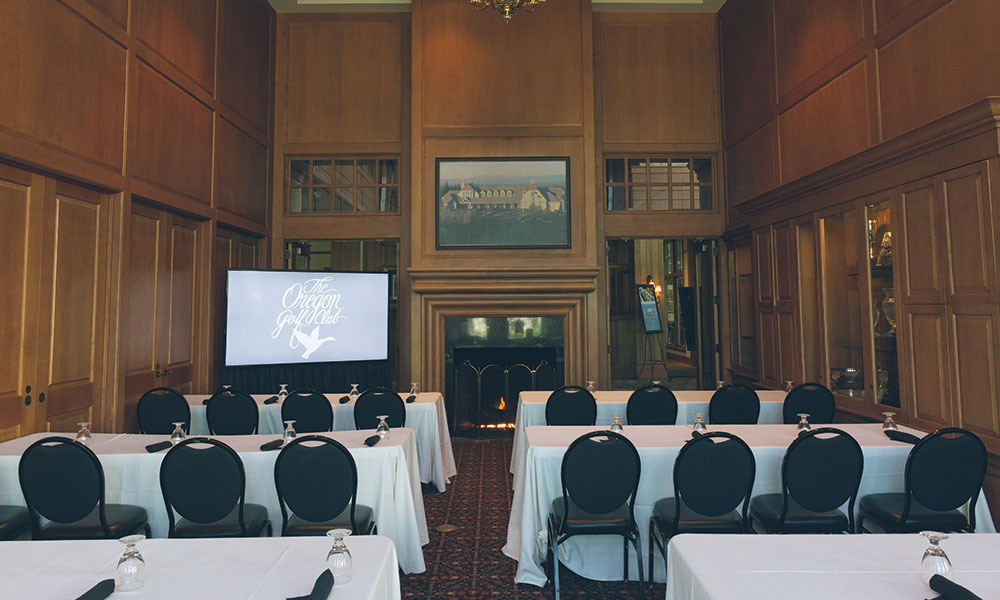 The Pavilion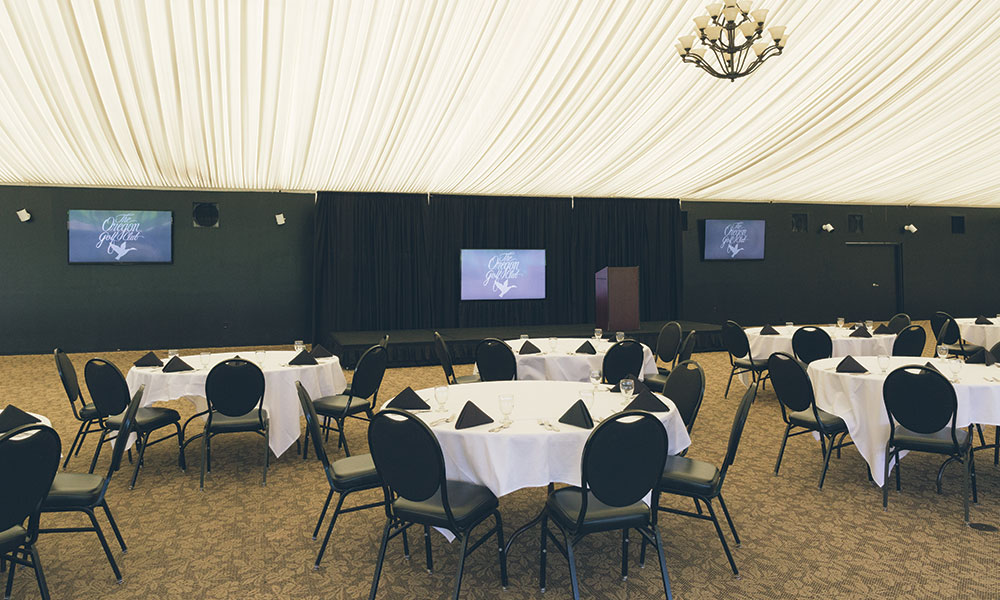 The Pavilion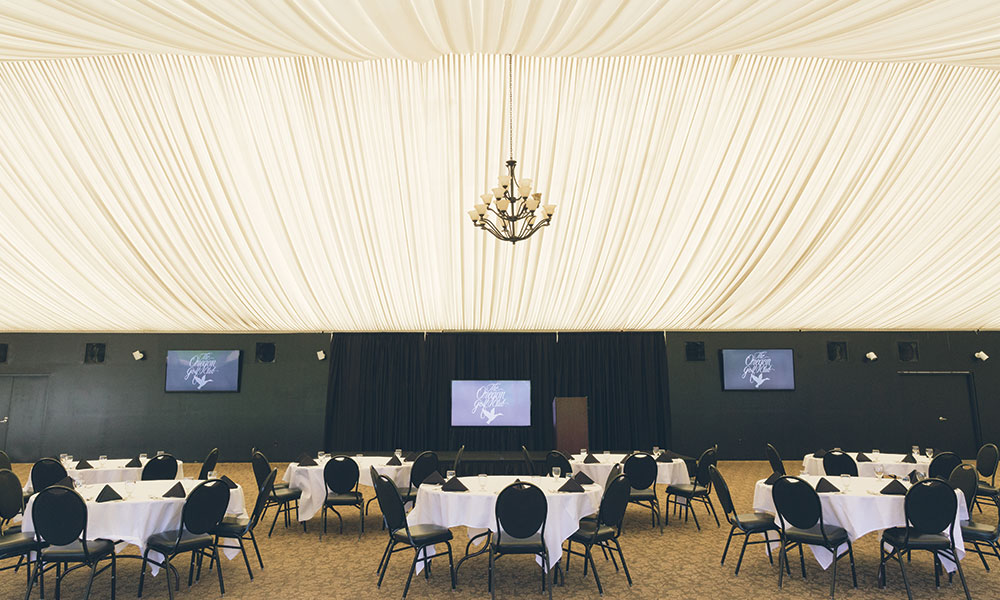 The Mountain View Room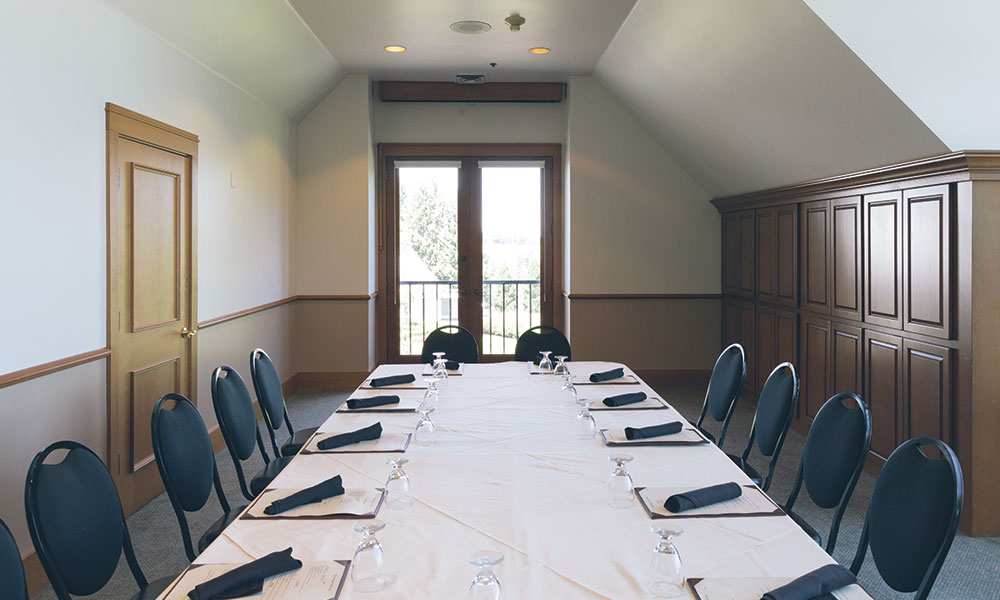 The Mountain View Room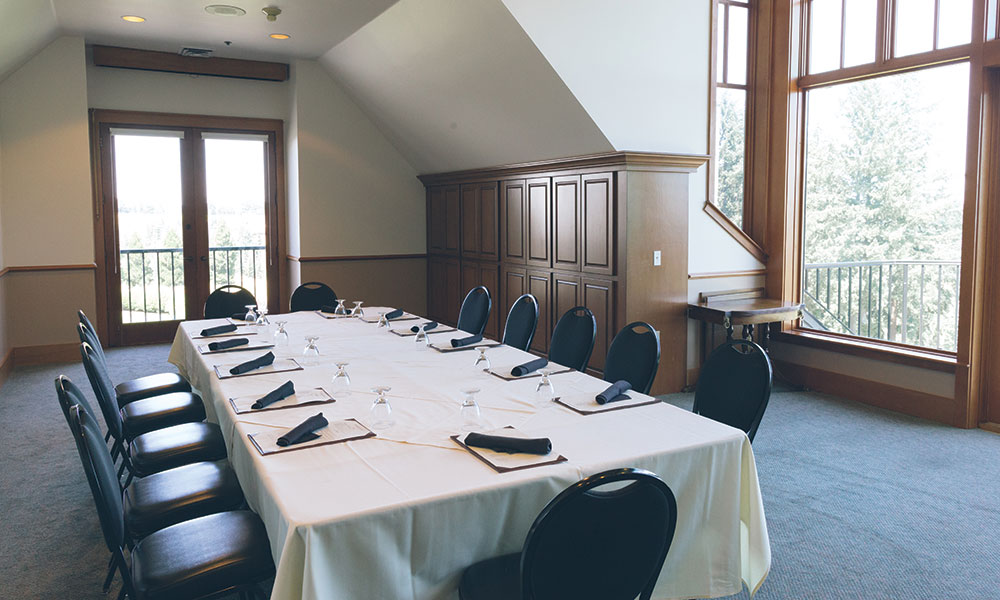 The Main Dining Room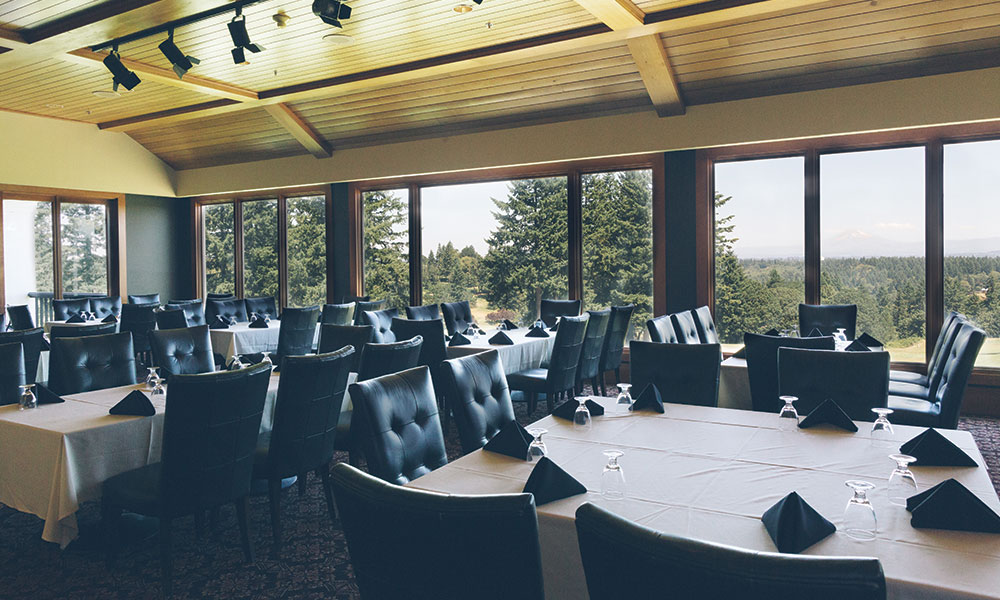 The Main Dining Room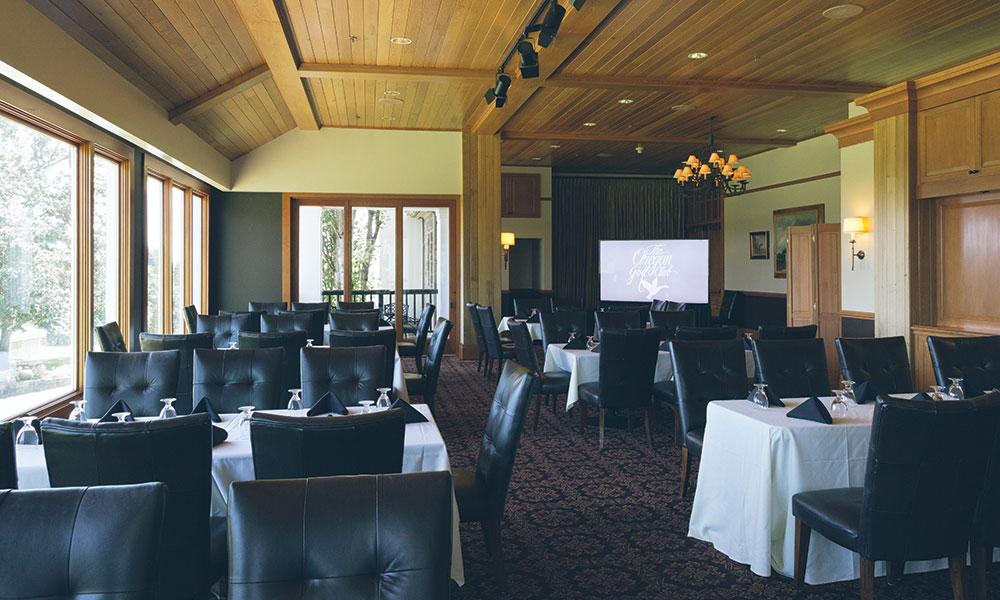 We have the experience and attention to detail to help you succeed
The Oregon Golf Club is one of the best options for garden meeting venues Portland offers, especially if you're searching for a Mount Hood view. This tented venue Portland favorite features country club amenities, numerous venue selections, and a dedicated team of on-site event experts to make your meeting memorable and enjoyable.
Embrace the large meeting venue Portland offers that's right for your event so you can leave a lasting impression on your clients, employees, and guests
At The Oregon Golf Club, our many flexible meeting space options include our Rose Pavilion, ideal for large-scale events and workshops with up to 430 attendees, our Main Dining Room for up to 80 guests; our Mountain View Room with an exquisite view of the golf course and mountainscape; and our Trophy Room, perfect for private meetings and presentations. If you're searching for outdoor meeting options, we offer a rose garden space with a vineyard view, for an elegant country club feel. Our all-inclusive meeting packages, free parking, large ballroom, breakout spaces, and boardroom are all the first-rate amenities you'd expect at a premier West Linn meeting venue.
Are you planning an upcoming corporate event? Contact The Meeting Planning Experts in Portland, OR and let us plan your event stress-free to save you time and money.
Nicole Ball

Director of Event Sales

Christina Winnicki

Director of Event Sales