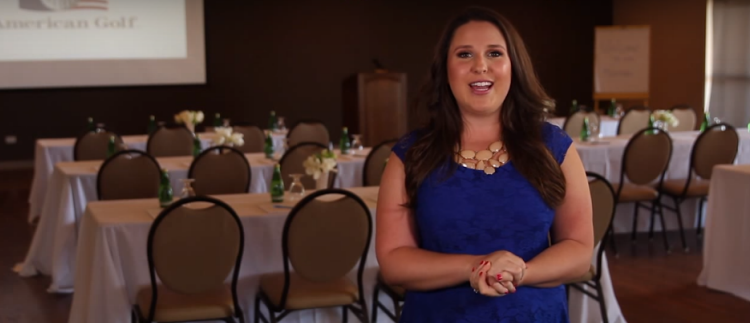 by Allison Doyle, CCM
Are you in charge of planning an upcoming corporate meeting, workshop, or presentation and want to make sure you don't bore your coworkers or guests? In this short 4-minute video, Event Sales Director Chelsea Bergeron discusses the top reasons why country clubs are the best meeting locations for your next corporate event.
Discover why top meeting planners in your area choose the convenience of hosting offsite meetings at country clubs and golf courses, and why these venues make sense for your next event. From discussing the versatility of meeting rooms, the available full-service amenities and enhancements, and the fun atmosphere at country clubs, our Meeting Planning Expert walks you through why hosting your next corporate event at a country club will be a major hit.
If you'd like help planning your next meeting, or are searching for the perfect venue, visit www.countryclubmeetings.com. You'll be able to browse meeting-ready venues in popular destination cities, get tips from pro meeting planners, and even calculate a real-time free budget estimate for your next corporate event.
We hope you enjoy the video!