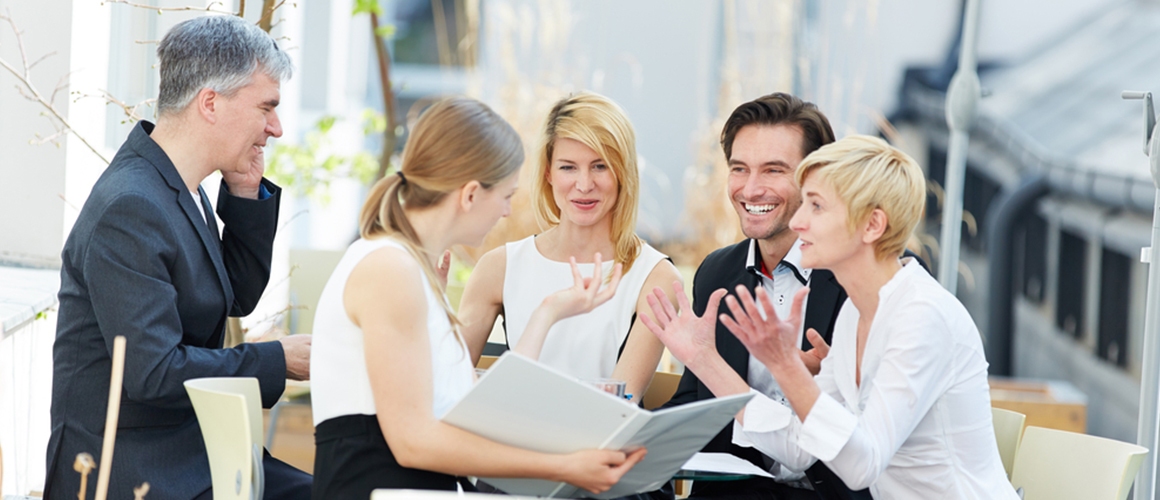 by Allison Doyle, CCM
What image pops into your mind when you think about a "Corporate Meeting" or "Conference Room"? If you're like the average employee, these words often don't bring to mind the most interesting images or positive associations.
But what if you could change that perception at your office?
What if the next corporate meeting you held was so memorable, not only would it be talked about by the attendees, but it might put you on the radar of that upper executive you've been trying to speak with for weeks. 
So what's the secret?
This article examines why moving your meeting outdoors just might be the secret to success.
Okay, so you might be thinking, "An outdoor meeting, are you serious?" And my answer is: yes, outdoor meetings might be just what you need to inspire your coworkers.
Don't just think outside the box, get outside the box!
As the days are getting longer, why not utilize the summer weather and sunlight? We've all heard the talk about how sitting at our desks all day is bad for our health. Even the lighting in most offices can keep you tired, unproductive, or even slightly depressed. That atmosphere is hardly inspirational!
So what can you do? Well, one popular solution is to hold your next business meeting or corporate event at a golf course or country club. 
Think about it. Many golf courses and country clubs offer all the amenities you need to host a large or small meeting, with the on-site staff to help you not only impress your clients but remove the set-up and tear-down stress from yourself and your coworkers.
Without the stress, think of what you could do!
Hosting a meeting outdoors at a golf course can stimulate the senses and keep you focused and alert. Nature naturally involves all our senses and keeps us happier, more alert, and thus more ready to focus on the task at hand. If you enjoy your environment and the people you are with, you're more present and less distracted by extraneous thoughts. 
Sunlight is good for you.
Get your Vitamin D for the day! Vitamin D is produced when the skin responds to sunlight, and it helps keep you healthy – especially your immune system! Hosting your next corporate meeting outdoors will help everyone feel better and keep that office bug from finding its next victim!
Change is good for the mind – and productivity
Modern technology and multi-tasking can be incredibly helpful – and also overwhelming. Give your team and coworkers a break from the ordinary and you might be pleasantly surprised at the increases in their productivity and overall moods.
Are you convinced yet that moving your meeting outdoors just might be the secret to success? If you're looking for a great venue for your next corporate meeting or outdoor meeting ideas, visit countryclubmeetings.com and browse through a network of golf course and country club meeting venues to find the perfect one for your next event.