Planning a Corporate Event in Chico and looking for the best in Chico meeting venues and Butte County options? Look no further than Canyon Oaks Country Club.
If your reputation hinges on delivering a flawless meeting or corporate event, why leave it to chance? Our Chico all-inclusive meetings venues, located a convenient distance from companies such as DBI Corporate, UPS, and Payless Building Supply, can solve all your offsite meeting needs. Chico corproate venues don't have to be boring - have you thought about hosting your next corporate event at a Chico outdoor meetings space, like a country club or golf course? You can achieve all your business objectives in an inspirational, out-of-the-office enviornment.
Vista Room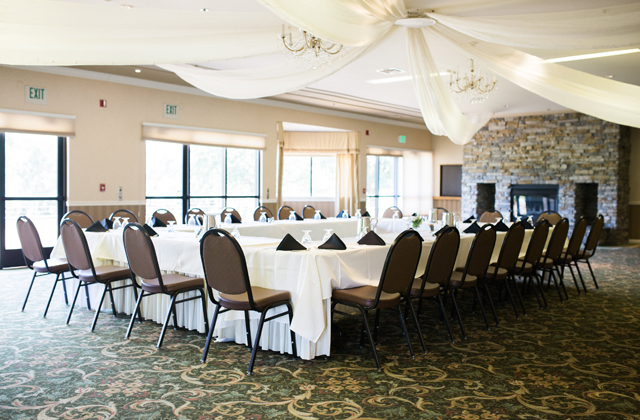 Vista Room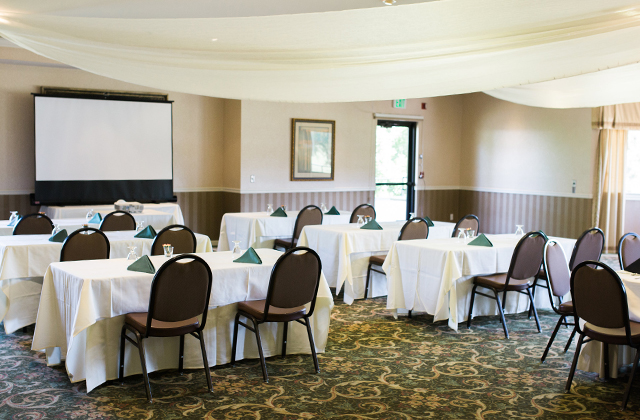 Tuscan Room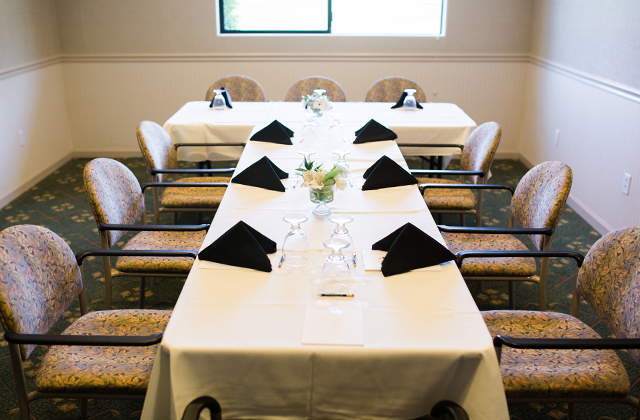 Tuscan Room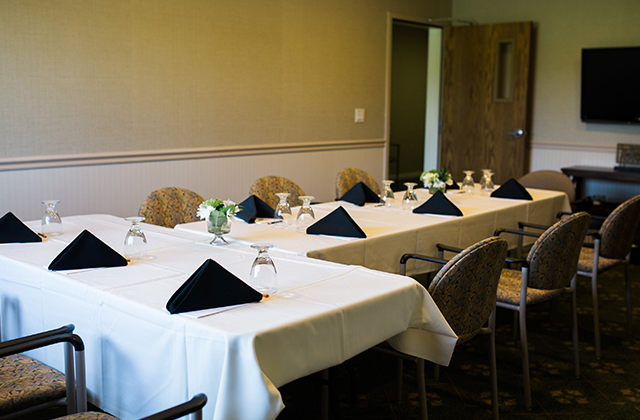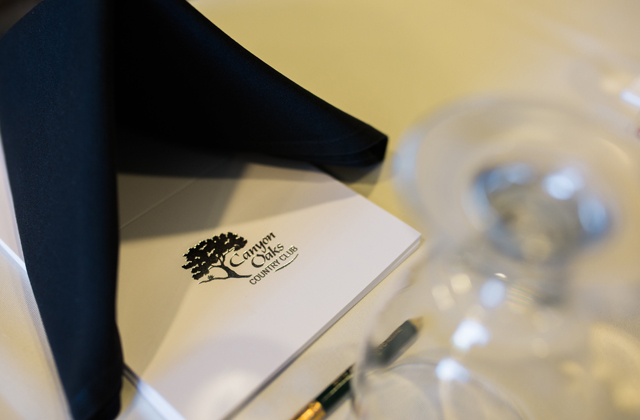 Chico outdoor venues like Canyon Oaks Country Club inspire out-of-the-box thinking
Canyon Oaks Country Club is the perfect meeting space for your next corporate event, and will inspire your team to new heights. Your meeting will run smoothyl from beginning to end, as Canyon Oaks offers an on-site meetings support team knowledgeable in Chico meetings structure and logistics, and our team is ready and eager to help you deliver a successful event.
Looking for extra planning help when researching Chico meeting room rentals?
---
Pick the best Chico corporate venue and host an extraordinary event
Whether you're planning a client business meeting, coworker golf tournament, or large-scale seminar, Canyon Oaks Country Club has the amenities and event space you need to deliver a successful event. The Tuscan Room offers comfortable seating for up to 15, plus a flat-screen TV perfect for presentations, and stunning golf course views to add a bit of natural beauty to the proceedings.
Contact Canyon Oaks Country Club and rest assured you are choosing the best option of the Chico meetings venues, and your next corporate event will be a success!